SheTravel is collaborating with wonderful initiatives to enhance your travel experience. SheTravel also supports women-led companies and start ups, connecting the community for safe and enjoyable travel. Discover below exclusive offers for SheTravel members and get in touch with our team to tell us about your ideas.
Girls on Travel
FOR WHO?
For all solo women travellers whether in their 30s, 40s, 50s or 60s keen on discovering the world with like-minded other women and create amazing friendship!
With a small women group tour, you can go to your dream destination with like-minded other women. So you book as a solo female traveller but join a great group of other ladies and create amazing friendships. We believe being with other women can be very empowering and this is even truer on travel. The platform provides you with the group, fixed travel dates, incredible destinations and great programmes. So if you have no time to plan your next trip, we have it all covered.
For more information, visit: https://www.girlsontravel.co.uk/
SheTravel promotional offers may apply.
Silatha Meditation App
Health and wellbeing are a big part of travel. SheTravel has has partnered with Silatha to bring you the best tools to stay healthy and balanced whilst travelling. Silatha's meditation hacks will open your mind to long-term change. Silatha offers a premium approach to meditation, that makes meditation a daily habit and encourages you to be your best self. Silatha connects its meditations to a tangible object that anchors you – serving as a reminder throughout the day. Embodied cognition helps cement new routines.
Co-created with known yogis, meditation teachers and psychologists Silatha is based on psychologically proven methods.
The series run for 21-days; the time span required to create a new habit. The programme is intention focused, so that you have a clear goal. Enable you to be more productive and focussed today.
SheTravel members: Get a one month free trial by adding the discount code: SHETRAVEL on website: 

https://bit.ly/2IGhZcp

 (no payment details needed)
For more information, visit: https://silatha.com/
Healing Holidays
Healing Holidays is a multi-award winning wellness travel company that contracts exclusively with many of the world's finest spas and medical clinics. Being at the forefront of the UK wellness market for over 15 years, Healing Holidays are constantly expanding their portfolio of properties but crucially their experts only ever give recommendations based upon their first-hand experiences.
The company has been the sole sponsor of both the Condé Nast Traveller and Tatler Spa Guides and Awards for the past 10 years and has won numerous awards including the World's Best Spa & Wellness Tour Operator and the UK's Favourite Specialist Tour Operator.
SheTravel Members: Enjoy A Very Special Offer at Absolute Sanctuary Retreat in Thailand
If you are looking for a wellness and fitness reboot with world class Yoga and Pilates, then Absolute Sanctuary may be your next destination in Thailand. It takes a comprehensive holistic approach to health, delivering transformative results with long-lasting effects, and it won't break the bank.
Details Of The Offer: Receive two free nights, a complimentary room upgrade and various other exclusive benefits when you book any 7 or 8 night wellness programme at Absolute Sanctuary with the wellness experts Healing Holidays. T&C Applies.
Find out more: https://www.healingholidays.com/accommodation/thailand/absolute-sanctuary?utm_source=SHETRAVEL&utm_medium=NEWSLETTER&utm_campaign=AUGUST&utm_content=ABSOLUTESANCTUARY  
Booking Code: ABSOLUTESHE19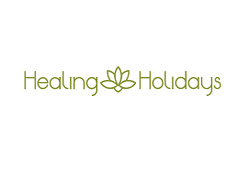 Safe & the City
Safe & the City is a free street-smart navigation app working in collaboration with the Metropolitan Police, Ask for Angela and UN Women UK, to crowdsource safer walking routes and create safer spaces for everyone.
Plan your route and receive real-time notifications from official crime data to remain street-smart on your journeys.
Quickly reach your nearest Safe Sites or call 999 Emergency Services to have them get to your exact location.
Discretely share your experiences or ones you witness to build safer spaces together.
To download the app,  visit https://www.safeandthecity.com/